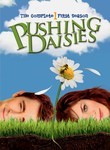 There are two shows that debuted on TV last year that I instantly fell in love with. "Pushing Daisies" was one – the quirky show about the pie maker. I was very happy when it got renewed despite the writer's strike which pre-empted it's ability to really gain traction with an audience. Sadly, this brilliantly creative show is now on this season's bubble due to lack of viewers. I'm convinced that if the writer's strike hadn't occurred last year, the show would be a hit right now. It had a LOT of positive press last season and solid ratings. This year – not so much. Fortunately, ABC is giving it a chance – instead of airing The Barack Obama Show it is remaining committed to it's regular programming by airing "Pushing Daisies" for those of us who don't drink the Obama koolaid. My hope is that "Pushing Daisies" will get a nice jump in viewers that evening and will find a whole new group of fans who otherwise might not have seen the show.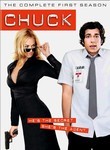 The other show from last season's freshman crop which was given a second shot is "Chuck." It's the anti-"Alias" in that it focuses not on the super-hot agents and all their tricks, but on the Everyman who accidently becomes a key player in national security. This particular Everyman is Chuck, a computer geek who loves video games, never graduated from college and rents a bedroom in his sister's apartment while working in a local big box electronics shop. The show is intelligently funny and doesn't take itself too seriously (unlike "Alias," which after a while become WAY too serious). The show's creators love pop culture and make references in just about every episode that bring a smile to my face.
Have you missed this show? Fret not! NBC kindly has put up this entire season on their website. You can also see them at Hulu.com if you have already signed up for a free account there. Lastly, if you want to start from the beginning Netflix has Season 1 for rent. It's worth renting. Fortunately, "Chuck" doesn't seem to be on the bubble – which is awesome.
If you liked that post, read on...